A strange thing has happened.
I posted the article above before Herself got up.
She did not know I was going to post it.
She just gave me a card……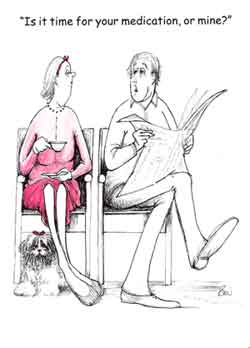 Inside..
To Grandad,

Can't remember your name.

Love ?? Granny. Can't remember mine either.

Please stop reading my mind. It ruins the element of surprise!

Have a lovely day!

xx C [it begins with a C. Give me time]

By the way, who are you, and why are you living in my home rent free?
It sort of proves my point?
Is that weird or is that weird?