The Landlady has left The Raccoon Arms.
We never met, but I feel I have lost a friend.
Rest in peace Anna.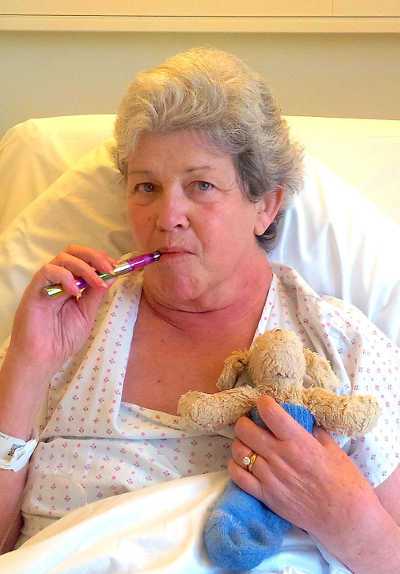 This gender lark is going beyond a joke.
A couple of days ago I came across this piece via The Foggy Mirror.
I urge you to read it and I defy you not to react, either with hysterical laughter or floods of tears for the future of mankind.
Or should that be womankind?  Or personkind?  Yes, this is the mess towards which we are heading.  Words apparently are tearing society asunder and widening the gender gap, whatever the fuck a gender gap is.
Anyways, I fell into the hysterical laughter camp [or is camp a sexist word?] and moved on.
Last night the Beeb got in on the act.  Now I have found the Beeb to be as impartial to current trends and fads as a militant jihadist and if they are to show an in depth programme examining something like sugar, tobacco or climate then the outcome is a foregone conclusion.  Nevertheless last night's programme looked like it would be worth a laugh –
The programme was a lesson in predictability.  For a start it featured kids around the age of seven.  These kids, we are told, are at a critical age where identities are already formed, or somesuch.  Now ask any kid what they want to be when they grow up and you will get predictable answers.  Girls do hairdressing and boys will be mechanics.  So what?  They will form different ambitions as they grow up.  But of course the class had to be introduced to a female mechanic, a female magician, a male make-up artist and a male ballet dancer.  Big fucking deal.
Then the poor teacher got it in the neck for calling the boys "mate" or "sir" while calling the girls "love" or "sweetpea".  Now the poor fucker has to remember all the kids' names or not call 'em anything at all.
We had a very sincere sounding expert who told us that there is no discernible difference between the male and female brain which may well be true, but look at two integrated circuit chips where one pops up your toast and the other drives your television – they can look pretty damned similar too.  Seeing as they still don't know how the brain works, I don't think looking at a brain-scan is going to enlighten us.  All that does is show the structure.
I got bored with the programme in the end.  I just felt sorry for the kids for being thrown into a state of confusion.
What people can't seem to understand is that the male is different from the female.  I'm not even referring to homo sapiens but the vast majority of the animal kingdom.  The male is the hunter gatherer and protector while the female is the one who cares for the offspring.  There are even biological differences to enable that.
Now I am all for equality.  A salary should be based on ability, not gender, so payscales should be gender neutral.  Equally job opportunities should be equal and not based on gender and definitely not on some kind of quota.  But trying to make everything gender neutral is just insane.
I wonder if these neutralists [for want of a better word] are prepared for the consequences?  Will it be okay for a man to thump a woman as if she were some bloke in the pub?  Will a woman give up her seat to a man on a crowded train?  Mind you, they are gradually getting equality on both those counts, but still rely on the old "you can't hit me because I'm a woman" defence?
Gender neutrality will have arrived when men dream of nipping into town to buy that must-have dress they have been ogling, while all the women do is want to watch football with a belly full of pints down the pub.
I wonder what they would call male and female electrical connectors in this brave new world?
I don't know what happened yesterday.
Everything was running along smoothly as per normal, when one of my web sites sneezed.
Now it was a small sneeze – nothing that would warrant a day off work, let alone a doctor's certificate – so I wiped its nose and forgot about it.
Then fuck me but all my sites suddenly went arse over tit.  Now I have quite a few and for them all to go at once meant something serious.  I checked the Interwebs but there was no mention of a nuclear attack so I assumed it was something else.
After a brief bit of testing I discovered the problem – no power in the server farm.  I can only presume that the cleaners had pulled out the plug to the servers so they could plug in the floor polisher.  I waited and sure enough after an hour and a half, they plugged the servers in again and all my sites reappeared.
The cleaners are now sacked.  It shouldn't have taken that long to polish one fucking floor.
I thought that was the end of it, but it wasn't.
A couple of sites sneezed.  Then a couple more had coughing fits.  There seemed to be some sort of contagious illness  running riot around the farm.  I won't call it a virus because that would make all the other servers nervous, but there was something afoot.
There was little I could do as I wasn't going to drive to the farm and it was getting late.  I decided to sacrifice a goat or two.  That didn't work.  I disembowelled a kitten but that had no effect either.  I sacrificed one of the neighbour's first-born and that seemed to do the trick.  All the sites stopped showing symptoms…..
…. except this one.
I tried everything else I could think of and a few things I hadn't though of but poor old Rambles was in a potentially lethal coma.
I went to bed.
This morning it was back in the land of the living again.  But only just.  It had been in a coma for nearly ten hours, had only just woken up and was now muttering about seeing tunnels with bright lights at the end.
I don't know how long it will last.  I don't know if it has just gone into remission with plans to die later today.  Maybe it's just doing the rounds of all the sites that link to it, saying a fond goodbye.
Or maybe it just needed a break.
I suppose now I had better go and apologise to the neighbour?