I wrote a bit about the back room the other day and included a photograph.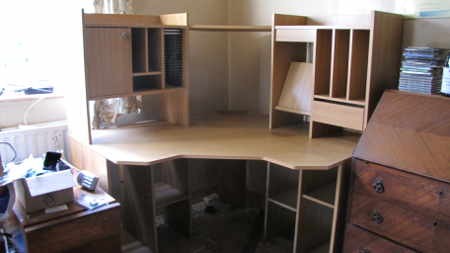 Now the main yoke there is a corner desk which I used as an office in the Bad Old Days when I ran a wee company. It's a grand desk and considering the use it got it's in good shape.
I was going to smash it up and throw it over a hedge somewhere but then I discovered it could easily be dismantled using a screwdriver instead of a lump hammer. Maybe someone would like it and find a use for it? I advertised it. Price – free.
Do you think there was any interest?
Barely a ripple.
It's still there, leering at me through the open door.
Maybe if I had priced it at a couple of hundred, then people might think it's worth something and queue up for it?
People can be weird sometimes.