Normally I completely ignore all those cute little images on cigarette  and tobacco packs.
Today however I happened to notice one, purely because of its lack of familiarity and its utter strangeness.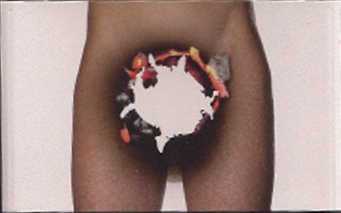 What the fuck?
Had some poor sod been smoking in bed when his pubes caught light?  Had he been gratifying himself with the muzzle of a shotgun [not to be recommended] when the gun went off?  Was this a DIY attempt at a sex change?
For the first time in years, I actually read the message on the pack.
Smoking causes impotence
All I can say is that it's the worst fucking case of impotence I have ever seen.