Sugar and spice and all things nice
I read an opinion piece in the Irish Times today.
I was a little surprised that it got past the editor's desk, to be honest, seeing as it is contrary to the modern Gospel of Good Health. Needless to say the author is being branded by the Ignorati as a heretic and a shill of Big Sugar, but that's to be expected in these say days of lapping up the latest fad.
What caught my eye though was the mention of sugar sandwiches.
I used to love sugar sandwiches – that lovely crunchy sensation as the grains ground my teeth to a pulp. Sometimes I would make a mixture of mashed banana and sugar and put that in my sandwich.
Another favourite, if a somewhat strange one was to mix sugar and cocoa powder in a cup and then spoon it into my gob. Lovely! Though I suppose it was just a cup of cocoa without the water so maybe not so strange after all?
On winters' mornings, I used to get a bowl of porridge. This was liberally soaked in cream [i.e. top of the bottle. Oldies will remember that] and lashings of sugar. Actually we used to have a bag of demerera sugar specially set on one side for porridge.
Another sandwich content that I loved was Tate & Lyle's Golden Syrup. Delicious stuff. We used to our that on porridge too.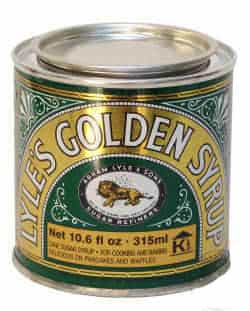 You may by this stage be under the impression that I consumed a lot of sugar? I forgot to mention incidentally the quantities of penny toffee bars [anyone remember cough-no-more bars?], penny sherbet dips, bags of Yorkshire toffees and the rest.
So did I consume excessive amounts?
According to the modern religion, of course I did. But then they love to deal in averages and populations, whereas I am neither an average nor a population – I'm just me. I am an individual but the health mob overlook that little fact.
Of course I no longer make sugar sandwiches and I don't have any cocoa powder in the house.
Now my passion is Mars Bars and chocolate coated polo biscuits.
And heaped teaspoons of sugar in my tea.
And I'm still well under 12 stone with a 33″ waist.