I do have emotions, you know?
Yes, I have been known to laugh out loud and have even been known to shed a tear. Yesterday though, I confess I broke down in floods of tears that even had the dog howling. When I had no further tear to shed, I sank into a deep depression.
What happened to cause this descent into the depths of despair you ask?
Well, I saw a photograph that was doing the rounds.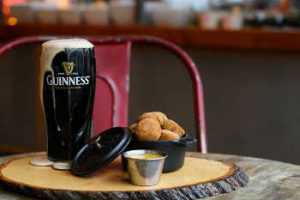 I don't think I have ever before seen such an abomination. It is quite the worst pint of Guinness I have ever seen. It looks like someone pissed into it. It is tantamount to sacrilege, and whoever poured it should be hung, drawn and quartered, followed by a flaying and the remains discarded into the deepest pit in the deepest ocean. Whoever passed the photograph for publishing should also meet an equal fate. It is a horror and will forever be seared into my retinas.
It was posted originally to advertise a Canadian bar, and to add insult to injury they were advertising an Irish "Patty's Day". Are they aware of the significance of the real Patty's Day? If not, maybe someone should tell them. Fucking perverts!
Apparently the uproar here in Ireland was loud enough to be heard across the Pond, and they subsequently changed the photograph.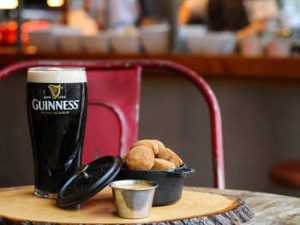 What I find somewhat suspicious is the similarity between the two scenes. I have a sneaking suspicion that they took two photographs with two pints just to piss of the Irish and to grab some headlines. Well, I'm not going to give them the satisfaction of a massive flow of traffic from this site so I'm not going to mention who they are.
Or maybe the bottom photograph was the original, whereupon someone pissed in it and photographed it again for the laugh, not thinking it would be published? I'm not giving them the benefit of the doubt.
By way of apology they are offering a free pint and a Jameson to any Irish who drops by.
They can fuck off.
It's too far even for a freebie.