I wrote recently about The Lawnmower Man.
Of course he is only one of a series of fine pictures that adorn our tobacco pouches and cigarette boxes these days. Some of them are rather obscure and some from overseas may not be familiar with them. I though it might be a nice idea to create a little gallery of them for your artistic delight and intellectual nourishment.
The Sunbed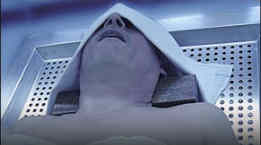 This one is pretty ordinary. Just a bloke sunning himself on a sunbed, though I would have thought goggles would be better than a cloth. He's going to end up with a two tone face if he's not careful?
Lost Property Office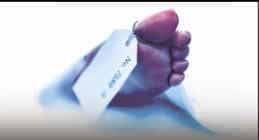 My guess is that this is a foot that someone accidentally left behind on the number 37 bus and it's now languishing in a pigeon hole waiting to be claimed? People can be so careless.
The Lung
This is of course the image so beloved of the Tobacco Control Puritans. The yoke on the left is a pair of lungs, though we don't know if they belong to a smoker or a non-smoker as even surgeons can't tell the difference. It's a moot point anyway as presumably he [or she] is dead or we wouldn't be seeing their lungs? The thing on the right is what the Puritans would like our lungs to look like. They have sick minds.
The Smoker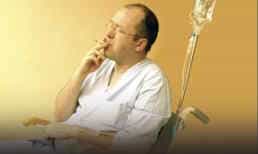 This is just a chap enjoying a smoke. Fair play to him. I'm not quite sure what he's doing here to be honest.
The Hypodemic Nerdle
Yes folks, this is my favourite and the one that introduced me to a whole new way of enjoying tobacco. Soak a few ounces of fine baccy in an equal volume of water. Heat gently and simmer for half an hour and then allow to cool. Carefully strain the liquid into a bottle, compressing the tobacco as you do so. Distil further, inject and enjoy!
The Lawnmower Man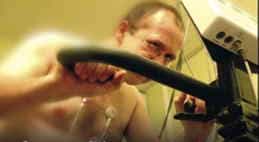 He has already had his moment of glory so he can fuck off outa here. NEXT……..
The Strangler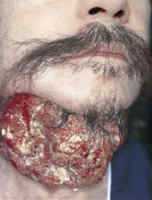 This chap is being strangled by someone from behind with a wooly scarf. Whoever is doing the deed has my full support. No one should be allowed live with a pathetic moustache like that.
The Apple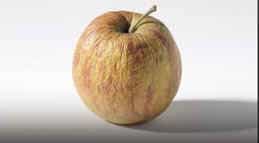 Yes folks. This is an apple. It looks like a Cox's Orange Pippin to me. Very tasty. I'm not sure what the fuck it's doing on a fag packet though?
The Hands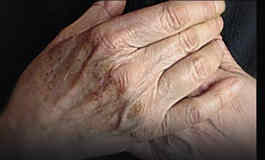 Just a pair of hands. Obviously they belong to someone very old? Some day in the distant future my hands may look like that. Like the apple, I'm not quite sure why they feature on fag packets?
The Satellite View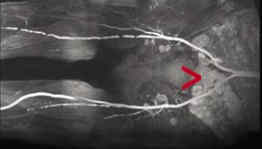 Obviously this is a view from a surveillance satellite. I have search, but I can't discover where in Earth it is. The little red arrow probably points to a strategic target?
The Row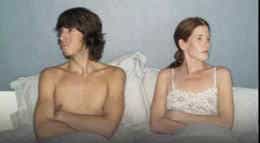 Oh dear! These two obviously aren't getting on too well? Have they just had a blazing row or are they just an ordinary married couple? Either way they should settle their differences before the sun goes down. My suggestion is a good shag followed by a relaxing cigarette.
The Corner
This one has me a little puzzled. At first I thought it was a novelty cigarette for smoking around corners but I tried bending one of Hesrelf's fags and it just broke. How do they do it? Even more important, why do they do it?
The Tunnel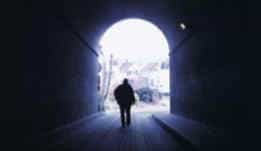 Here we enter the world of Modern Art. Is this a representation of the eternal conflict between dark and light, evil and good in the soul? Is it representative of the oppression of the individual by the state? Is it just a man walking through a tunnel on his way home from the pub? We'll never know.
…
These are just some of the images in my little collection. I am quite looking forward to the 'plain packs' when they come out as hopefully the pictures will be bigger and clearer? Also I hope they introduce some fresh ones. For example I'm really looking forward to The Bloodhound's Eye. Maybe I can modify it so it follows you around the room?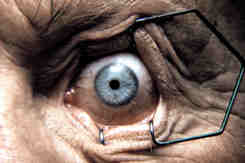 I think that would be brilliant?