The real meaning of normal
One of the most absurd words to hit the vernacular in recent times is "normalise".
Does anyone really know what it means? To make normal? How can you make something "normal", or for that matter "not normal"?
It is one of the great words so beloved of the Puritans. Just when they think they have somehow "denormalised" something they start worrying that it will somehow become "normalised" again.
We have seen this with e-cigarettes. Somehow in that strange world of the Nanny State the sight of someone putting something to their mouths and emitting a cloud of vapour is supposed to "normalise" smoking. Presumably normal breath vapour on a cold day will also "normalise" smoking in some strange surreal way?
I came across a classic one today [H/T @Dick_Puddlecote on Twitter].
Now this is a normal non-alcoholic drink which is designed to appeal to children. Nothing wrong with that? But the Puritans are up in arms and screaming righteous indignation.
Why?
Because the bottles are corked and "shaped like champagne bottles" they somehow "normalise" drinking alcohol!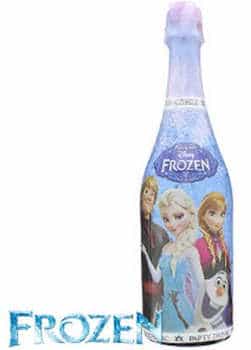 What. The. Fuck?
Kids are going to take one swig out of their new bottle and immediately have a hankering to go out and buy a bottle of Dom Perignon White Gold for a few thousand yoyos?
Do these [extremely] sad people really go through life examining objects to see if they resemble something else? Are they going to raise their hands in horror at the sight of a candle because it may resemble a stick of dynamite and therefore might "normalise" terrorism? Will the sight of a length of rope "normalise" suicide by hanging?
Personally I think the bottles concerned look like pins and so might "normalise" ten pin bowling. Shock, horror!
Of course what the Puritans really mean by "normal" is "acceptable".
The Puritans have this vision of a future world where they have laid out the Path of Righteousness. In that world, they have determined that some things are acceptable and some things aren't. Naturally smoking, alcohol and fast-food are unacceptable and anything that remotely resembles any of them must be scorched from the face of the planet.
Any item or lifestyle which meets with their disapproval must be eradicated. Photoshop Gurus will have a field day air-brushing cigarettes cigars and pipes from historical photographs. Any film which glamorises smoking [i.e a non-approved activity] must be burned. All paintings of portly people must be destroyed. In this Brave New World we must only live approved lifestyles with no hint of times past. Nothing must remind us of The Bad Old Days when we actually had the temerity to enjoy life.
In the future there will be no Right or Wrong.
There will only be Acceptable or Unacceptable.