Winter seems to have arrived.
I'm not talking about the temperature, though it has gone a little chillier over the last couple of days.
I'm not talking about the rain, even though it has become a little damper of late.
The leaves are still on the trees and are barely turning colour, though there are more leaves on the grass.
No. The first real sign of Winter was yesterday when I went out to drive to the village – the fucking car battery was dead.
I don't know what it is about my car but the battery never works in Winter. I have tried changing the battery but that made no difference. I just means that after every couple of journeys I have to plug the car into the mains and charge the battery which, to put it mildly is a pain in the hole.
About a year ago I bought myself a defibrillator.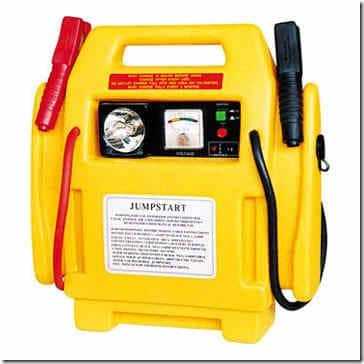 It is fucking brilliant.
Now when I have an urgent need to go somewhere and the battery is in its usual Winter state of morbidity I open the bonnet, shout at the top of my voice "Charging to 12 volts…. CLEAR!", hook the leads up and just start the car. It works every time. I give myself a high five [whatever the fuck that is] and go my merry way.
I did that yesterday. When I first got into the car, turning the key produced a series of frantic clicking noises and fuck all else. I did my routine of hooking up the defibrillator, and I swear I barely got the key into the ignition before the engine was purring happily.
I left the car hooked up to the mains overnight though I doubt that will do much good. It will be dead again in a few days.
I also hooked the defibrillator up to the mains though it didn't need charging [I think the last time I charged it was around last March], and from now on will carry it permanently in the car. I usually put it behind the driver's seat so every time I slam on the brakes, it shoots forward and digs into the small of my back with a thump. It's a small price to pay.
Maybe I should just put it in the boot?