Herself gave out to me the other day.
Nothing unusual in that – it's part of the hourly daily routine here.
She complained that I hadn't put all my photographs from the holiday up on the Interweb. I pointed out there were nearly a hundred and that some of them were crap. She said that I was to put up the ones that weren't crap. I said that people just aren't interested in other people's holiday snaps. She gave me that look which usually bodes trouble.
I stand by my sentiment. Holiday photographs are boring. But when Herself gets into a strop about something she tends to go on and on and on [and on] until she has worn me down. So in the interests of my sanity and a bit of peace and quiet I am putting up a tiny token selection. I swear it's just because she wants to brag on Farcebook.
You can click on the photographs to embiggen them a bit, should you feel so inclined.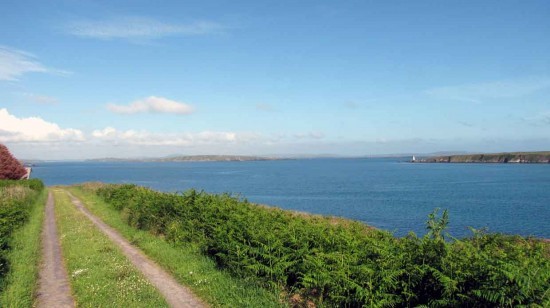 That's the driveway down to the house with the islands spread across the horizon. Boring, huh?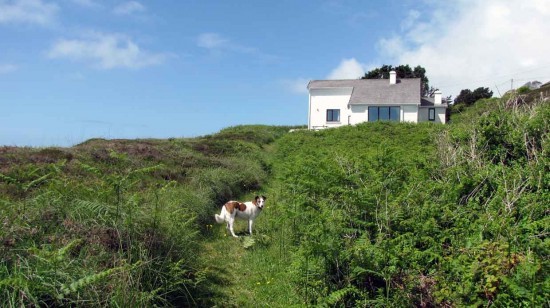 That's Penny waiting for me to catch up as we walk from the little cove up to the house.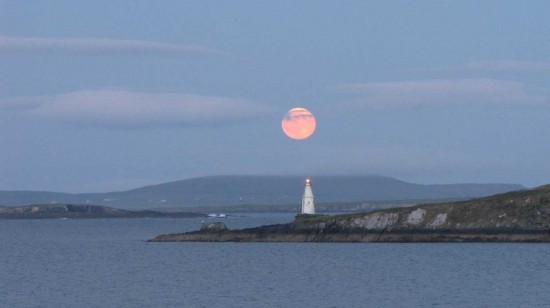 There were some fairly spectacular moonrises. I actually managed to catch this one as the beacon was flashing. Not easy.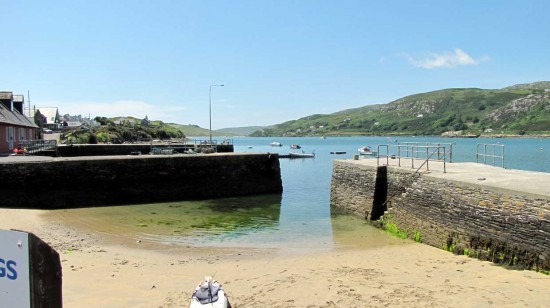 This is Crookhaven. Notable for being at the very end of a very long road and also as the spot where we honeymooned back when God was a child. They since demolished the pub we stayed in, which was replaced by the building on the extreme left. I deny having any hand act or part in the demolition.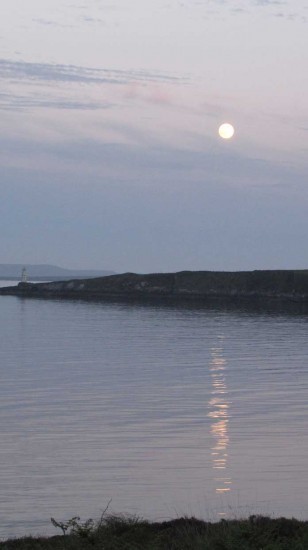 Another one of the moon. For a place that is right on the Atlantic coast, it was remarkably calm for the two weeks. That led to some lovely reflections on the water.
So that's my little selection.
Sorry for being so boring.
Just blame Herself.