I bet you're all curious to know where I was yesterday?
OK. Maybe not, but I'll tell you anyway.
I have always had a more than passing interest in railways. I suppose it comes of having a father who was one of the top engineers in C.I.E. [as they were known then] and visiting him in the engineering offices in Westland Row Station [as it was known then].
I received a call from our K8 the other day to say that she would be on duty at a model railway exhibition up in Dun Laoire. Maybe I should explain that my daughter seems to have forsaken the life of booze and drugs and is training to be a paramedic [and she is doing damn well – I'm proud of her] and frequently gets calls to man first aid stations.
It was a long old haul to get there, and when I arrived in Dun Laoire things didn't improve. Traffic was fucking woeful and there was no parking to be had anywhere. I ended up walking miles.
It was worth it though.
The displays were damned impressive. The old hankering to build my own model railway kicked in again but I resisted the temptation to buy anything. Too expensive and anyway I don't have the room at The Manor for a decent layout.
There was an excellent model of O'Connell Street as it was back in '49, complete with running trams and busses.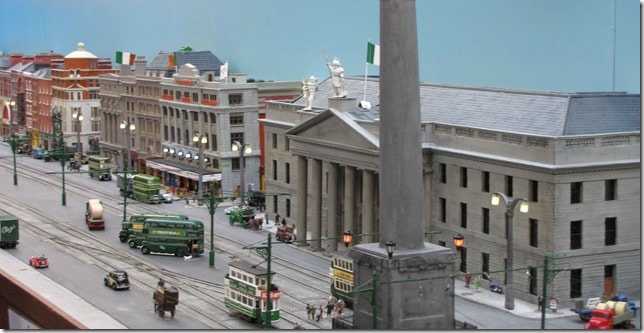 That brought back great memories because of course Nelson's Pillar was there. I will regret to my dying day that little experiment Stony and I carried out with the concoction we made back in the school laboratory. It was never meant to be that dramatic, and Dublin has never really been the same since.
Then there was the 10.15 express hurtling through Tywold Station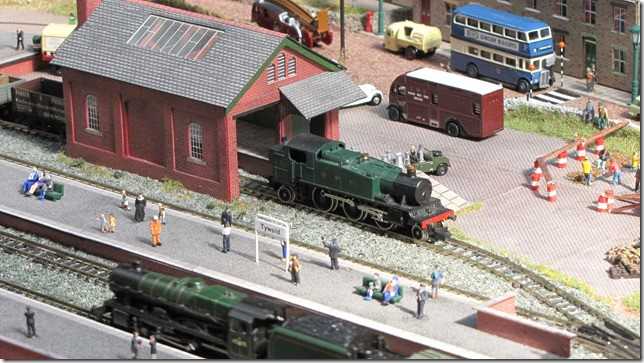 And a ballast train powering out of the curve past O'Leary's Garden Centre [spot the glaring spelling error! Heh!]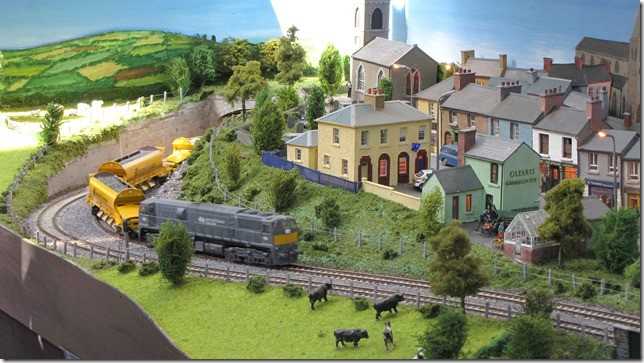 All in all, a damn good show.
I decided to take the train home.

And they are not getting it back.