Following on from yesterday's thing on receiving emails, I got another one today.
This one however came from Microsoft!
WOW!
Microsoft are writing to me now instead of just pissing me off with Pakistani phone calls?
Now this email was sent to my Headrambles address. That address is registered with a private company and is hosted by another Irish company that uses Linux servers. It travelled via my Service Provider [who as far as I know have fuck all to do with Microsoft] and landed on my laptop which uses Linux Mint. I opened the email using Thunderbird, and viewed the attached document using Libre Office.
I mention all of this because the email informs me I have won £450,000 for [and I quote] "using Microsoft Services".
Now I do my best to avoid using anything to do with Microsoft, and as far as I am aware I never come within a hack-spittle of any of the shite they produce. Their stuff is slow, bloated, virus-prone and grossly over priced. If I bought a machine with their crap software [particularly if it was that latest abomination Windows 8] the very first thing I would do is wipe the hard disk, and install Linux which is free, fast and efficient.
I was going to reply to them thanking them for their interest and pointing out their little mistake. After all, what would I do with £450,000? It would only change me.
I was also going to ask them if they were so fucking proud of their own products, why their GB Manager was using a freebie email address that is registered in Russia.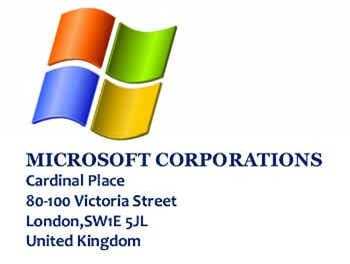 Yeah! Roish!