Occasionally I feel the urge to leave a comment on a website.
More often than not, it's on someone else's site [I'd be pretty fucking stupid to want to leave comments on my own site?], and sometimes it's on a news site such as a newspaper.
The problem is that I can't.
More and more sites are demanding that I 'sign in' to leave a comment, and then give the the only option of signing in using a Facebook, Twitter or Linkedin account.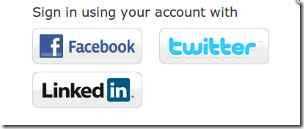 Suppose I don't have a fucking Facebook, Twitter or Linkedin account?  There are a few of us left who aren't sad enough to live our entire lives on-line. 
And what if I don't want to use my Facebook or Twitter account?  Maybe I don't want to allow that site to see if I have an account?  Maybe I want to leave a snarky or abusive comment and don't want to use my own account?  This is discrimination against trolls.
What is so fucking trustworthy about Facebook anyway, that it is being used as some kind of Interweb passport?
As it happens I do have a Facebook and a Twitter account but I rarely if ever use them.  As a result I haven't a clue what my passwords are, so even if I want to use them it is damn difficult.
Another problem I have is with people who use WordPress.com for their sites.  I try to sign in and it tells me I already have a WordPress.com username and password.  This is true, as I once signed up just to see what it looked like on the inside.  But when I use my own username and password the site then tells me that it's wrong for that particular site.
I was poking around a new site yesterday that gives details of what people paid for their houses over the last few years in Ireland.  That particular site let me in but insisted on throwing up one of those fucking captcha thingies.  They really fucking drive me mad.  They are supposed to be unreadable to a computer but they also happen to be unreadable for humans as well.  Mind you, they are sometimes worth a chuckle –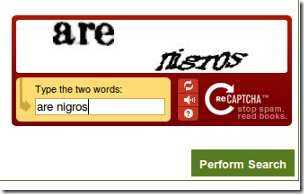 No wonder house prices were so low in that area?
So if any of you ever wonder why I don't comment on your sites, just check to see if I can only get in using some fucking account or other. 
If you do, then you know why I don't comment.