We have a houseguest.
Our K8 dropped by today along with the grandchilder and the dog.
They are gone home now but not the dog.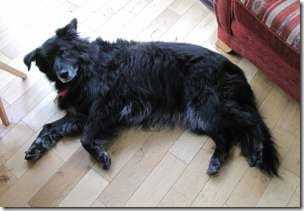 Woodja [Wouldya?] has decided to stay with us for a few days as a little holiday for himself.
He's a lovely dog if a bit idiotic.  He weighs near the ton but still thinks he's a puppy.  Not funny when he tries to jump on the lap or even have a quick shag.
He's no substitute but he is great company.
And the house doesn't feel so empty.
For a few days anyway.