Far from the Madding Crowd
I like to amuse myself with wee mental exercises.
It keeps the old grey cells reasonably active, while I still have a few left.
I'm not talking about crosswords [boring], chess [tedious], Sudoku [puts me to sleep] or anything like that.  I'm talking about playing out scenarios, sometimes with a practical purpose.
Last week I amused myself by mentally working out what precisely I would do if I caught Herman Van Rumpuy down a dark lane.  I really enjoyed that one as I confess I was quite inventive.
This week my project is considerably harder.
Where the fuck can I move to to get away from the fucking Nanny and Bully States?
There are various criteria on my wish-list.
It must be a nice climate – Nice long warm summers and short winters.  It doesn't matter how cold the winters are provided they are short.
English speaking [and that eliminates America].
No fucking EU involvement.
Citizens are treated like adults and are free to make their own choices.
Smoking allowed [or preferably actively encouraged].
That's all.
Not a particularly tall order?
Until you start to eliminate countries, that is.
I had toyed with the idea of Tristan da Cunha, but I had some niggling doubts.  For one thing, I don't think their broadband is up to much.
Ascension Island is another possibility, but I have a feeling there may be too many Merkans there.
That just leaves Saint Helena.
That sounds just about right?  It ticks most of the boxes [including broadband]  All I have to find out now is whether they serve Guinness there.
I wonder if I would have to think I am Napoleon?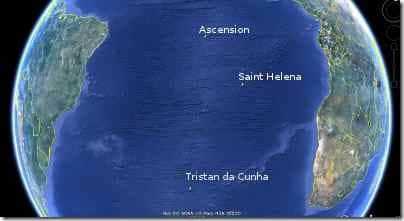 My future home?