I see some Irish have not lost their sense of humour.
They want to build a casino in Two Mile Borris in the middle of Ireland.  They have actually gotten planning permission for it.
The idea is to build a two acre casino, a racetrack and a 500 bed hotel.  They reckon it is going to be a world leader in casinos.  They point to Las Vagas and argue that that started with a single one armed bandit machine.  They reckon that Two Mile Borris is to be the new Monte Carlo.
This little idea is going to cost in the region of half a billion.
There are a couple of things though that they seem to have overlooked.
Ireland has too many hotels.  During the boom years they built hotels like they were going out of fashion.  Every back road in the fucking country seems to have its own hotel, and most of them are having a mighty struggle to survive.  And they want to build another?
They want to build a racetrack, when we probably have more race-tracks per head of population than any other country in the world.
You won't believe this, but they also want to build an exact full size replica of the White House.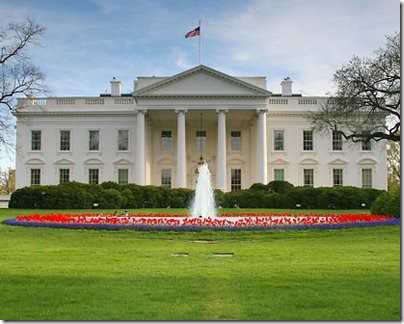 Two Mile Borris?
There is another small snag that they may have overlooked.
Casinos are illegal in Ireland.
Fucking idiots.
You have to laugh.
Else you'd cry.