There was an item on the news last night about those fucking "Safety Cameras".
I never heard such a load of horsecrap in all my life.
"These vans are there to save lives and not raise revenue"
Bollox.
Those vans haven't saved a single life and they never will.  Motorists aren't going to change the habits of a lifetime just because of the off chance of being caught by one. 
Time and time again, I have argued that speed does not kill.  Bad driving kills and that has fuck all to do with speed.  Which is worse – a driver doing 60 in a 50 limit on a clear stretch of road, or a driver overtaking at 30 on a blind bend?  Speed is only dangerous if it is inappropriate under the circumstances and those circumstances cannot be determined by some jobsworth in the local council who decides to introduce a limit.
The idiot in the film is delighted that they have increased 'detection' by 60%.  Of course he is delighted – that is a 60% increase in revenue.  And have they saved a single life?  Of course not.  Not unless a bloke was just about to do something reckless and stopped when he saw the van.
The authorities know damn well that the vans are just money boxes on wheels.  Why else would they be going to such pains to tell us that they are not?  We have that irritating advertisement showing lifebuoys that turn into cameras to try to convince us that they are to do with safety.  They just call them 'Safety Cameras' to try to give a cosy cosy impression that they are there to help us and keep us safe.  If anything, they are liable to cause accidents, as drivers will be concentrating on the possibility of a trap instead of concentrating on the road.
What a load of shite.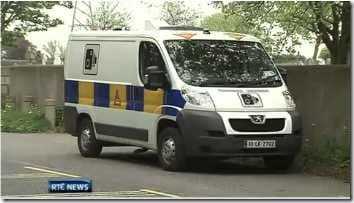 Money box on wheels

Safe money box on wheels