Do you ever have one of those days?
I suppose when I think about it, there are several flavours of 'one of those days', but the type of 'one of those days' I am having at the moment is a nice one.
I was all fired up to write about one of several topics today, but then the 'one of those days' struck and I just sat and enjoyed the peace. 
Yes.  It's one of those days when I just feel like doing sweet fuck all. It's a Fuckit Day
I had intended to clean out the back room today – Fuckit, I don't feel like it.
I was going to go to the village – Fuckit but I couldn't be bothered.
I'm having a nice, a quiet restful day.  Just me and Sandy.  We are just sitting here admiring the clear blue sky, the frost on the ground and Herself who is trying to clear some weeds.  The only occasional disturbance is when that fucking moggy from next-door-but-one wanders into the Manor and Sandy gets a little worked up.
In case any of you are wondering about my attitude to last night's vote – I'm delighted.  Yup.  Biffo is leading the party into the next election.  They haven't a fucking chance in hell with his cheerful mug on the posters.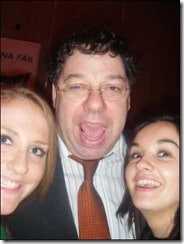 Our Devine Leader.
It's going to be Biffo's Last Stand.
I hope he  is slaughtered.