I have invented an automated, eco-friendly, perpetual motion lawnmower.
I'm rather pleased with myself.
To build one yourself, all you need is the following:
four wire mesh panels
a wire coat hanger
three clothes pegs
a water dish
To build this magnificent wonder of science, you first need to cut the coat hanger into short lengths and then bend them into rings to tie the four panels end to end.  You should now have what amounts to a small fence.
Bend the fence into a box, and close it off using clothes pegs [this means that it is easy to fold up again].
Place the box on the lawn.
Add the dish of water.
Now all you have to do is throw in any old guinea pigs you happen to have lying around.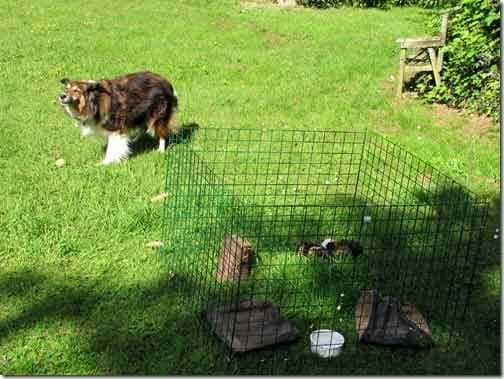 The new lawnmower in action, with Sandy [as usual] wanting a game of tennis.
It is self powered.  The grass itself provides the fuel.  It is completely silent, so it won't annoy the neighbours.  It fertilizes the lawn as it cuts.
The only thing you have to do now is move it every couple of days.
I reckon the whole lawn should be cut in about two years.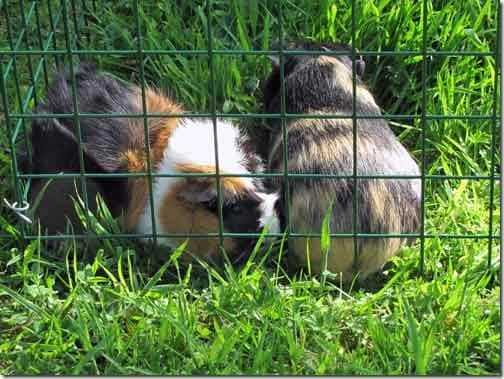 The lawnmower engine.
[Fizz and Minnie]
Does anyone know the address for The Dragon's Den?