When is a tree not a tree?
What the fuck is it with these morons and their Christmas trees?
OK, so it is traditional for a city to put up a tree at this time of year, and I have no problem with that.  But then they have to go all fancy and start sticking up monstrosities that bear fuck all resemblance to a tree apart from a vaguely conical shape.
Take for example the monstrosity that they erect in Dublin.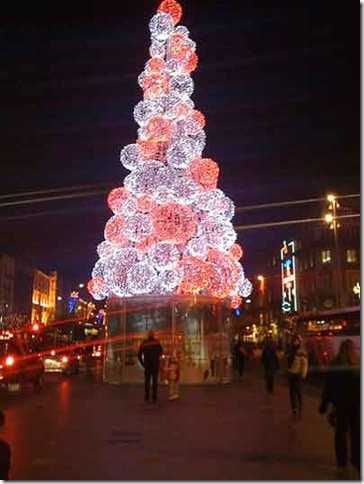 This carbuncle on the face of the city was manufactured in France at a cost of €100,000, and is supposed to be "eco friendly".  Eco friendly my bollox.  They talk about it having "energy efficient lighting".  God give me strength!  If they are so fucking worried about the consumption of electricity, then why is the whole fucking city floodlit every night of the year? 
Then there is the "sustainable" "tree" that they have in Limerick.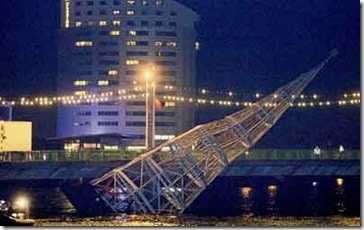 This yoke that looks like it has fallen off a church is supposed to be a tree?  Hah!  It least it has the sense to wreck itself before it could despoil the skyline.
Now, listen to the voice of reason, you politically correct, inept eejits.
Ireland is covered in fucking forests.  You have covered the mountains with millions of fucking trees so that instead of pleasant views, all we can see is endless lines of identical conifers.  What's more, the buggers grow at a frightening rate of knots, so that knocks your "sustainability" crap on the head.  Cut one town today, and another one will have grown in its place by tomorrow.
All you have to do is take a half hour drive from any city in the country and your find yourselves surrounded by conifers.  Cut one down and stick it up in your city, if you must. 
They are quiet easy to recognise.
They look like this: