Through an unfortunate series of circumstances, our family has grown yet again.
Where once there was one guinea pig, now there are two.
Fizz is an orphan, and was pining for her mammy who died last month.  So in a fit of utter foolishness I agreed to let her move in with Minnie.
Minnie is used to having friends who are ten times her size, and she is having some difficulty with a peer who is the same diminutive size as her.  She's not quite sure what to make of Fizz.
When they were first introduced to each other, there was quite a racket as each thought the other was a predator or something.  There was a certain amount of territory establishment but they soon quietened down.  Minnie obviously had a long think about the situation, and unfortunately came to the conclusion that this new arrival was in fact a sex toy.
Minnie is a female, as is Fizz.  I have that on good authority.  Minnie apparently hasn't been told that she is a female and promptly tried to shag Fizz's brains out.  Fizz wasn't impressed.
When that didn't have the desired effect, Minnie rethought her position and decided she was the one who wanted a good rogering and started offering her services to Fizz.  Fizz isn't interested.
Minnie is a randy little sod.  She gets The Urge roughly every hour and we get loud whirring noises as Minnie screams "fuck me" and shoves her arse in Fizz's face.  Fizz, who obviously went to finishing school and kicks with the right foot, retreats to the bed and will have nothing to do with her.  Minnie eventually tires of this and goes and eats Fizz's dinner.
Life never seems to be quite straightforward in Head Rambles Manor.
*sigh*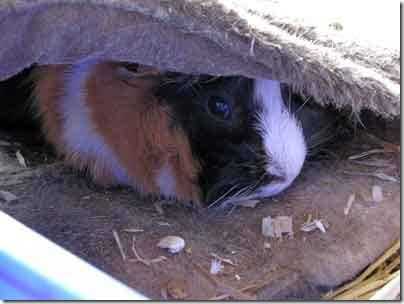 No sex today, please.