Whatever happened to clocks on television?
There was a time when a clock would appear before every news, and occasionally between programmes.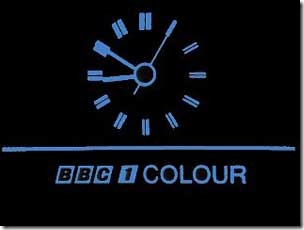 It was something of a ritual in many homes where the pocket watch or the wrist watch was primed ready for the clock, so that time could be checked and set. 
For some inexplicable reason, they have done away with it, and I haven't seen a clock for years.
You would imagine that they would replace it with some kind of digital thing on the screen coming up to the Six News.  It would be easy enough to superimpose on top of whatever crap they are showing?
They still have the pips on the radio the odd time, and last night, I had the radio on.  At six, it pipped and went into the news.  Herself wanted the television though, so I switched that on, and they were still running fucking advertisements.  After that, there was the angelus thing, and finally we had the news.  It must have been about three minutes late at that stage, and anyone who set their watch to that was fucked.
The only accurate way to check my watch now is to tune into RTE, and switch to Aertel [the text thing].  That always has a digital time in the corner and it is very accurate.  I know that because I used to play with RTE's timing computer in the basement of the Radio Centre.  That is a huge yoke that is tied by microwave to Rugby in the UK, and is accurate to about a thousandth of a second.
I checked my watch just now.  I used the terrestrial signal, because the prats in RTE still don't realise there is a few second delay on a satellite signal, so their clock is out on that one.   It's the first time I checked since March, but the old yoke was still spot on, to the second.  It's a good watch.
Just out of interest, I tried setting my computer's clock using the Interweb.  That is a second slow!  Someone is wrong.
But why should I be so interested in accurate time?
There are several reasons for this.
I have to know exactly when the pub opens, for a start.  Pullit always opens the pub precisely at some time between nine and eleven.  He is very punctual.
Then I have to know when to give Herself her tranquilisers.
And of course, we all know that ballistic missiles require very precise timing?