I have come to the conclusion that women know fuck all about clothes and clothing.
They spend a fortune on magazines, and watch all those crappy programmes on television but they still refuse to learn.
Even the so called experts on the television know fuck all.
What women fail to recognise is that clothing has certain basic functions.
Its primary function is as protection.
Quite honestly, I don't fancy trailing my dangly bits through a bed of nettles when I am out walking the fields, and I defy anyone to trim brambles when in the altogether.
Clothing also serves to keep us warm.  I can guarantee that my manhood would shrink to a mere eight inches if I had to walk down to the pub bollock naked on a frosty winter's evening. 
Clothing is also a primary means of storage.  If I did arrive in the pub in my birthday suit, how am I supposed to pay for my pint, when I have nowhere to keep my change?  Where am I supposed to put my pipe when I am not using it?  Where can I store a phone number if I should strike lucky?
Herself is always on to me about my clothes.  She nags me to buy new shirts and when I tell her to fuck off, she buys them anyway.  She always gets white ones with no breast pockets.  What use is a shirt without a breast pocket?  And then she complains that I get the white shirt dirty.  God give me strength!!  Of course a white shirt is going to show up the blood or whatever.
She goes and buys me trousers, but they don't have decent hip pockets in them.  They are uncomfortable and the material is so thin that it is no protection at all against the gorse.  Then she complains when I go out hunting in my comfortable tatty old chords.
I'm seriously coming to the conclusion that us men should reclaim the clothing industry and stop all this fashion crap.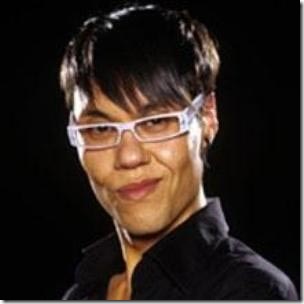 Gok Wan should leave it to the men
Then women can concentrate on what they do best.
Like cooking, cleaning and having babies.