There are some things I like in life, and sometimes those things are mutually exclusive.
I like my wooden furniture, and in particular a set of nested tables that I use in the sitting room.
I also like my Minnie.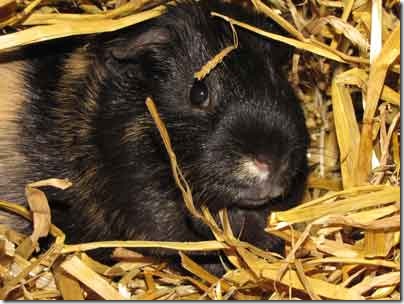 I don't like keeping Minnie cooped up in her cage as it isn't fair on her.  I like to give her the run of the floor whenever I can, so that she can stretch her little legs and annoy Sandy.
She is a rather fat little bugger at this stage, as she never stops eating.  I maybe should have called her Harney, but she is nice to look at, has a very sweet personality and would definitely make a hell of a better fist at running the health service, so she shall remain a Minnie.
Despite being well fed, she is constantly on the lookout for new culinary experiences, and this is where the wooden tables and the exclusivity come in.
She has taken to chewing the legs of the tables.
So now I have a problem.  Do I remove the tables, which I like, or do I ban Minnie from the floor?
I didn't want to do either, so that called for a bit of lateral thinking, and a couple of empty water bottles.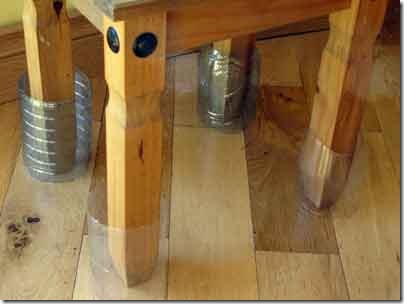 It works.  In fact, it works brilliantly.
I'm thinking of taking out a patent and getting the population of China to mass produce the things.
This could be worth millions, nay billions.  Fuck it.  Trillions.
I'm made.
What do you think?