A rather Special Occasion
Last March I was very honoured to win an award at the Irish Blog Awards.
Part of the prize was a nice bottle of champagne.
Being a Guinness man, and not particularly partial to Black Velvet, the bottle has remained unopened, waiting for a Very Special Occasion.
I'm fussy about special occasions.  Some would have opened the bottle at Christmas when the family were all here.  No.  We opened a couple of bottles we brought back from France and got pissed on enjoyed them.
I had my special occasion in mind and the bottle remained firmly sealed until then.
That occasion has now arrived.
It came through the letterbox this morning.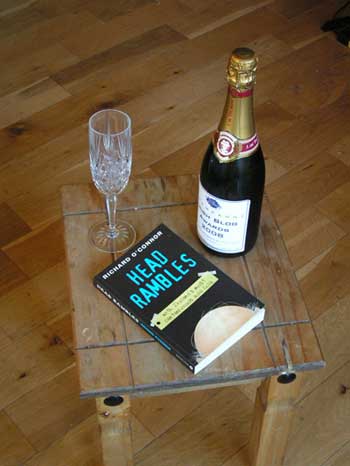 The very first copy.
The first of a first edition.  Already I can see it appreciating in value.
The distribution process starts on Monday to it should appear on the shelves soon.
But until then……..
Sláinte.