The town of Sarlat in France is an amazing place.
It is a very old town, and what makes it so special is the way it is preserved.
It is a town for walking, as it is a warren of narrow streets meandering their way around, crossing each other and providing endless vistas of beautiful buildings and quirky corners.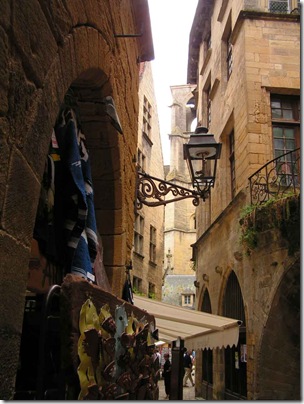 It is one of those magical places where each corner gives no hint of the wonder it conceals.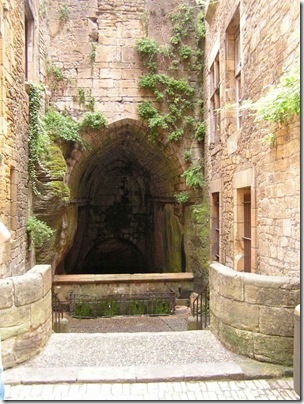 The narrow laneways and streets all flow together at one point to provide a town square.
Herself, of course, had planned our visit to coincide with market day.  This occurs twice a week, and the town fills to capacity.  Parking is a nightmare and the narrow streets are filled to capacity with the crowds.  The square is the main focus of the market, and this is filled with bright stalls, and an amazing number of shoppers and sightseers.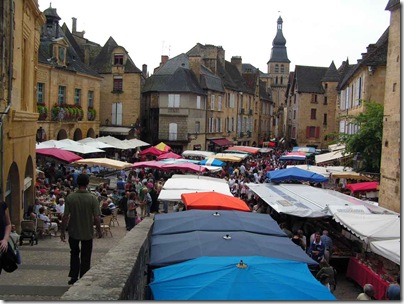 No sooner had we arrived in the old part of town, than Herself disappeared.  I don't know where she went, but it was probably a shop.  This was the chance of a lifetime.  She would never find me in the crowds or the catacombs of the back streets.
At last.
I was free.
I spent a happy couple of hours taking photographs.  I cad a couple of coffees and treated myself to lunch.  I planned my solo journey home to Ireland, and thought up a very convincing story for our K8.  It was a lovely day, and the crowds were friendly.
I found the biggest fuck-off church doors in the world!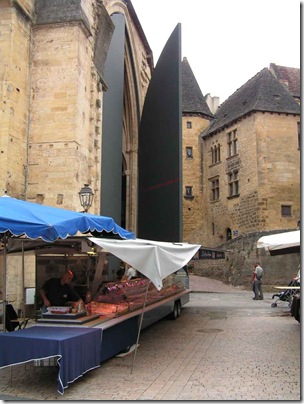 Yup! Those mothers are made of steel!!
I have never bothered doing the lottery, because I know the odds.  The chances of wining are just too small.
The chances of meeting Herself were equally small, but the Gods conspired.  I trapped her in a photo.  She trapped me in a nag.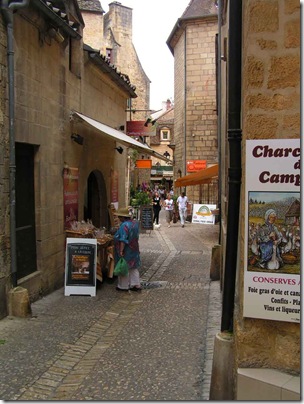 My dreams of freedom faded, but I suppose all good things must come to an end.
One consolation though, was that she had made a fortune from lifting wallets and purses.