Grandad on the silver screen
I have been memed again. Or should I say Skilletted?
The question that has been posed –
If you had to select celebrities/actors to play the parts in the story of your life today (including yourself!), who would it be and why – this can be based on looks or personality!
The Rules!
List the people who would play you, and the key people in your life.
Give credit to the person who tagged you.
Link your answers to the original blog, that's here (http://www.iRamble.co.uk)!
Tag four new people to participate.
So, who is wise enough to play your life, or who is so downright annoying you want to stitch up publicly?
This isn't as easy as it looks!
Me: I would have to go for Peter O'Toole. He's got the right attitude, but he'd have to grow a beard and tone down the accent a bit.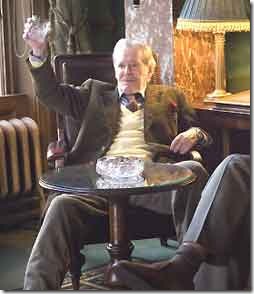 Herself: She has always been an admirer of Judi Dench. They have a lot in common too.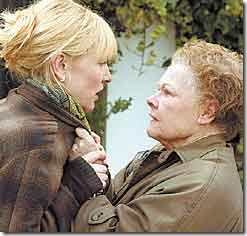 TAT: This one is easy. Homer Simpson.
K8: This one has me stumped. I'm tempted to say Amy Winehouse?
Sandy: There is no substitute. She would have to be herself.
-oOo-
So I was tagged by Kate who started the whole damned thing.
And in turn, I am going to politely pass it on to K8 [simply because I want to see who she chooses for herself]
and last, but not least – Maxi Cane.