I am really pissed off with this weather.
This should be the brightest time of the year, but what is it like?  It is dark.  It is pissing rain and thunder is rolling around the place.
It's not exactly warm either.
The only thing that is keeping me sane is the thought of getting away to France for a break.
We were over there a couple of years ago.
It was slightly warmer.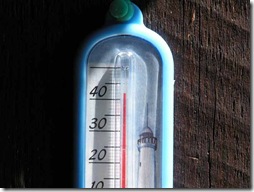 The streets aren't crowded with fucking SUVs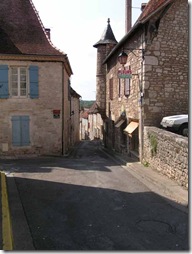 The wildlife is interesting..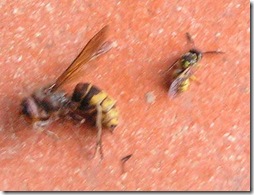 Fuck-off French hornet and Irish-sized tiddler wasp.
But most of all, with a bit of luck the sun shines…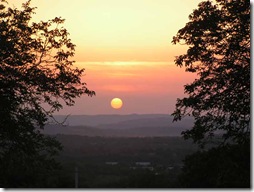 Don't get me wrong – I love where I am.  I could almost live here.
But the fucking weather is covering my brain in mildew.  I have rising damp in my legs.  My bits are all rusted.
I just want to be somewhere where I can wander around in shorts and complain about the heat.
I'd move there permanently, but they all speak a foreign language over there.  In fact the place is full of foreigners [mostly French].
Nine weeks to go.
Sixty three days, six hours and forty five minutes.
And counting……….