How to make money from the Internet
I love France.
It's clean and efficient.  The people are friendly [once you tell them you're Irish, not British] and it's warm.
Our first trip was in 1982, when we packed a three year old child and luggage for three weeks into the back of an old Ford Fiesta and drove to St. Jean de Luz on the Spanish border.
Brilliant!
The next time was a trip to the Dordogne in 1990.
Fantastic!
We went again two years ago.  We had now lost the extra load of a third party in the car, so the two of us headed down to the Lot region.
Incredible!
That last one was such a fantastic holiday, we decided to head over there again this year.  We're really looking forward to it.  It is partially booked.  I have paid the deposit on the gîte we'll be staying in but haven't booked the ferry yet, or the accommodation on the way down or back.  We like to break the journey and turn a two week holiday into a three week one.
So now I need a few sheckles to pay for all of this. 
I have become very adept at writing invoices.  They are so easy to write.  I spent yesterday writing them.
And then I email them off to businesses around the country.  It's brilliant.  It's so easy.  And then these nice businesses send me money in return.  Well, most of them do.
I'm going to do another batch today, and with a bit of luck, by the end of the week, I'll have enough to pay for the holiday and have a load over for spending money.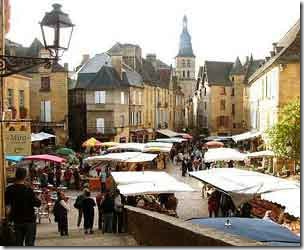 Vive l'Internet