Inflation is rampant in Ireland
Bertie claims that the economy is not on a downturn.
He says it's a minor thing.
He hasn't clue, for someone who is supposed to have his finger on the pulse.
Maybe he is referring to his private finances, which seem to be very healthy, what with all the donations he gets, and all.
I got a bill yesterday.  It's a monthly one.  I was horrified to see the amount this month.
It has gone up by 48%.  I worked it out.  Take last months figure; multiply by 148 and divide by 100 and you get the bottom figure.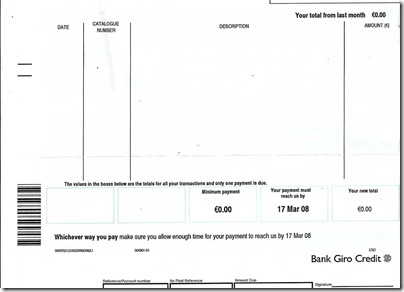 I think that is scandalous.
Now I have to go and write a cheque to them, and then head down to post it.
I like to pay my bills on time.