Normally I clear out my spam filters a couple of times a day.
Over Christmas though, I didn't [and Sandy obviously doesn't know about these things].
So when I went to check the filters, there were 257 spam messages waiting for me.
Normally, I trawl through them, in case there is a genuine comment that got accidentally trapped, but this time I just deleted them.
But before I did, I noticed one.  It intrigued me.  It's from a bloke who is so passionate about his on-line loans, that he even changed his name by deed pole.  Unfortunately, he couldn't spell.
Actually, I think he is from Jamaica.
Hi guys, I want expplain you about online loan.
I wrok there about 122 ears, awnd i`m sure that te best loan is jam session

Bye

loanonlnl
Now what intrigued me about this was what exactly he did.  I don't know what is involved in wrokkig.  Is there any wrokker out there who can tell me what is involved?
And he wrok there for 122 ears?  If he meant years, then surely he'd be due for retirement by now? Or else he is dead, but because they don't want to lose a valuable wrokker, they haven't told him yet?
It can't be years.
So he is wrokking for 122 ears?  Are they good listeners?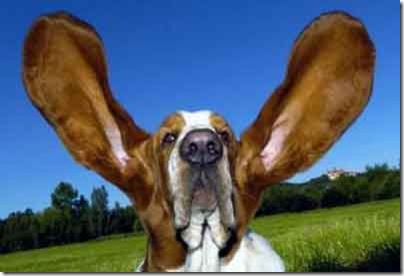 I have it!  I know what 'to wrok' means.
WROK: (n) origin unknown.  To borrow jazz musicians who will play an impromptu session for an audience that is all ears.
I'm glad I sorted that one.