Happy Chrsmtais Eryveone.
Snady here. Gadrand is in no fit satte to psot anyhitng, so he aeskd me to do it.
He says he hpoes you are all hinavg a nice pafeecul day.
He had a bit too much to dinrk lsat night and is felieng vrey srory for hmselif this mnirnog.
It sveres him rgiht.
I hpoe you all got ncie bones from Satna, and can I be your frnied, Moo Dog?
Snady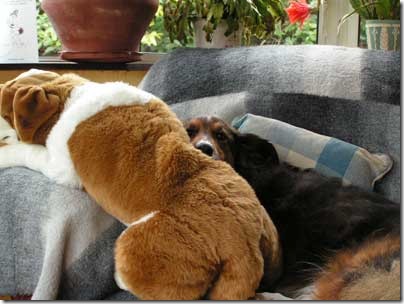 Me and my friend Bruno