Bringing the dog for a spin
We brought the dog for a spin yesterday.
And when he had finished spinning, we put him through the tumble cycle.
I don't know whether he liked it or not, but he is one hell of a lot cleaner now.  He had been almost black with dirt.
I never mentioned Bruno before.  He is our other dog.
Sandy and Bruno are very much in love.  They sleep together whenever possible.  They are the perfect couple.  It is a marriage made in heaven.
For some strange reason, Sandy is very shy about being photographed with Bruno.
That is why this photograph is a rarity.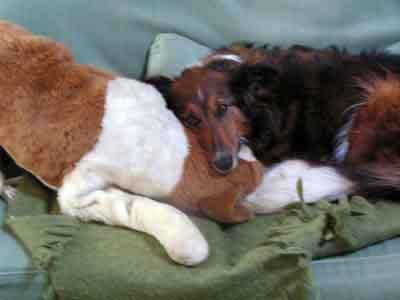 Bruno and Sandy