I have a good friend called Jonathan.
I have known him for some years now.
On February 29th 1996 he and his wife had a baby son called Jack.  A Leap Year Baby.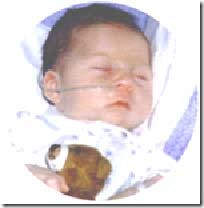 Sadly, Jack had severe problems almost from birth.
I quote from their website…
The senior pediatrician in the hospital was brutal but most honest. Asked for a route map of care for Jack once he left their intensive care unit, he made it clear that there were simply no services in Ireland available to a baby like Jack. Indeed he cautioned that inadvertently Jack's needs would threaten the marriage and certainly damage the childhood of his healthy brothers and sister. To escape this trap he advised the only way out was to take him home, then get him admitted to one of the children's hospitals, pack his little bag and take him to the hospital knowing that they were going to abandon him. Then and only then would the State have to take responsibility for him.
Jonathan and his wife Mary Ann, couldn't just abandon Jack to the state, so they brought him home.
They had a terrible time with lack of sleep, and no help whatsoever.  The state refused to grant any kind of aid.  So they were left to cope by themselves.
Jack died after 22 months.
Most people would grieve and move on.  But not Jonathan.  He was determined that no other parents of severely disabled children should suffer like he and Mary Ann suffered.  So he set up the Jack and Jill Foundation to provide respite care for other parents.

Since then, he has worked tirelessly.  He always keeps a low profile, so few know his name. But the Jack and Jill Foundation goes from strength to strength, as sadly, its services are much in demand.
I have witnessed first-hand the work they do, and they are literally a lifeline for parents.  They do fantastic work.
But unfortunately that work costs a lot, and they depend almost entirely on voluntary contributions and fundraising.
I do what I can for them, but I am asking you to do something for me….
Go and ask your parents for your inheritance now.
Go rob a bank.
Go mug a granny [but not a grandad].
'Borrow' someone's credit card.
Be inventive
Every little helps