An open letter to all furniture manufacturers.
Will you please f*ck off.
I am sick to the teeth of your advertisements popping up on all television channels trying to sell me sitting room suites that I don't need or want.
I don't care if you have dropped the price from €1,999 to €999. I still don't want them. And it shows how grossly overpriced they were to start with if you can't sell them after knocking €1,000 off.
I don't like leather suites either. I don't like sitting on dead animals. and leather is uncomfortable. It's cold, and slippery. And Sandy will damage it in no time at all.
And what is thing about promising delivery by Christmas? Do you imagine that that is the only day of the year when people sit down? Are we all standing around saying to ourselves "Oh my God! Do you realise it's nearly Christmas and we have nowhere to sit!"?
Another point. The stuff you are trying to flog is a stupid size. If I put it in my sitting room, I wouldn't be able to get through the door to sit on it. Though I'd have great fun watching you lot trying to get it in in the first place.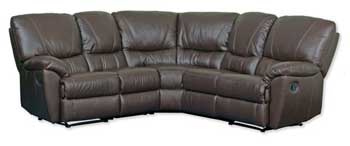 I have three couches, and six armchairs. I also have four kitchen chairs and two emergency fold up chairs and a good old-fashioned rocking chair. So I don't need your crap.
Obviously you have over ordered the things and have warehouses full of them. You are getting desperate now to get rid of them. You are trying to make me feel incomplete unless I have one or two, and that my Christmas will be destroyed if I don't have one of them to sit on.
It won't work.
Just f*ck off.