A choice between two terrorists
I have a beard.
I have had it now for 36 years, and have no intention of shaving it off. I like it. Herself likes it. And it annoys my sister-in-law [which is enough reason in itself].
For many years I kept it short. That was fine but people kept saying I looked like Gerry Adams.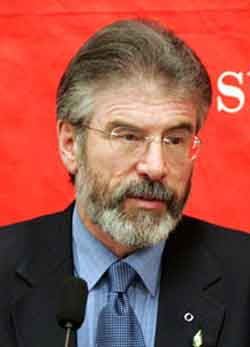 I didn't particularly like the comparison and nor, in fairness did he.
I decided to let it grow a bit. Quite a lot in fact.
The problem now is that people say I look like Osama bin Laden.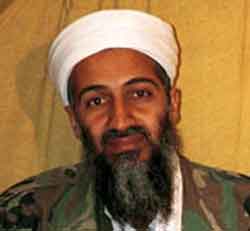 Why they can't compare me to George Bernard Shaw or someone like that, I don't know. They just insist on comparing me to terrorists. At least I don't look like a tourist?
Actually Osama and I have a lot in common. We both like living in the mountains, and we value our privacy. We both have a slight distaste for George W. I must look him up on Facebook, give him a poke, and become friends with him.
The beard is getting a bit long now, and I was going to become Gerry Adams again, but a problem has arisen.
A few days ago, Puppychild was here. She is a very affectionate child and is inclined to ambush one with a sudden kiss or a cuddle. She sidled up to me and she pointed to my beard.
"That's Grandad" says she.
Then she gently stroked my beard.
"It's gorgeous" says she.
What's a bloke to do?