I am depressed.
I am seriously depressed, to the point of despair.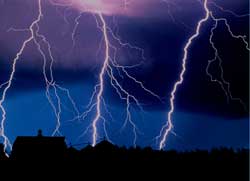 We have more wealth pouring in than ever before. We are one of the fastest growing economies in Europe, if not the world.
Yet the outgoing government failed abysmally to deal with health, education, care of the elderly, crime, the environment; the list goes on and on.
They lined their own pockets and those of their cronies, and wasted hundreds of millions on futile projects with wanton recklessness.
But they make a few feeble promises and they look like they are going to get elected back in. Do the people of this country not remember that they didn't keep the promises they made in the last two elections? Have the people of this country forgotten the litany of fiascos, scandals and tribunals?
It looks like we are in for another term of government from the Galway Tent. More backhanders. More brown envelopes. More pocket lining.
And worst of all – that little sh*t Ahern smirking at us.
How could you all do this to me?
I can't decide between a military coup, mass murder or to renew my Prozac prescription.
I think I'll go for all three.