The Dog House is finished
Herself has lost the run of herself.
She has doubled our order for Cully & Sully pies.
That means they account for 28.571428571428571428571428571429% of our diet. [I like to be accurate] Well, maybe marginally less because we have a salad with the pies.
I have more or less solved the problem of the spare bowls that this diet produces. I completed the wee house for our dog Sandy. She loves it. It attracts quite a few visitors too………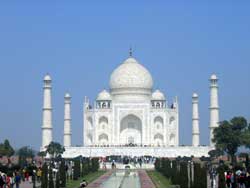 It's only when you get close to the dog-house you realise it is made entirely of ceramic bowls.
Cully [or Sully] [or both] [or neither] were supposed to call in to see this magnificent edifice, but they never turned up. In fact, they fecked off to Napal. That annoys me because they were supposed to be giving me a lift to climb Mount Everest. So I suppose that trip is off?
I have started dishing [ha ha] out the rest of the bowls to friends and neighbours. In the beginning they were delighted.
For some reason though, they seem to be out a lot these days.
-aAa-
Find out how to build A Dog House of your own. As a practical endeavor or just a fun project a Dog House is something that your Dog is sure to love. Find out about the supplies needed and other Dog Items you can use to personalize it.