Bin Laden to run for Presidency
In a surprise move last night, Osama Bin Laden announced his intention to run in the forthcoming American Presidential race.
"I will beat International Terrorism. The Homeland will be secure." he announced.
He went on to explain that if he were president, he would not be attacking his own country and thus would remove the threat.
"Furthermore, no other terrorist group would dare mess with me" he said.
The announcement has been widely acclaimed by the people of America.
"He can't be any worse that that last guy" said one.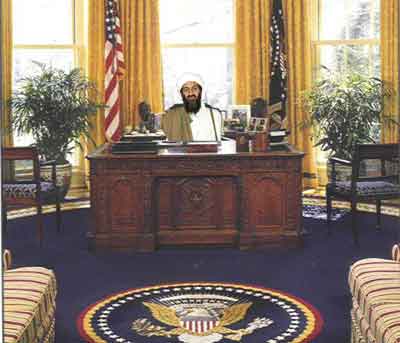 The Oval Office
The NRA in America welcomed the announcement.
"It is about time all decent Americans carried guns openly. This will promote open warfare in the streets. We are very pleased"
One group who expressed concern was the Plastic Surgeons of America.
"We are concerned that there may be a drop off in trade in cosmetic surgery if all women will have to wear the Burqa"
Osama announced he would immediately withdraw all American troops from overseas and would move them to Guantanamo Bay.
Asked what party he would be running for, he said that all parties, festivities, music, dancing and any other form of enjoyment would be banned, so it was irrelevant.
There has been a surprising rush of support for Mr. Bin Laden.
In a survey carried out by CNN, the following results were collated –
98% of people said anything was better than Bush
79% of men said they were looking forward to women being treated as inferiors
15% of women said they were looking forward to women being treated as inferiors
84% of women said they were tired of the obsession with female appearance
100% of Muslims said it was about time
63% of people said he was better looking than Hilary Clinton
99% of men feared a woman in the White House
78% of Backwoods Militia said they were going to volunteer as suicide bombers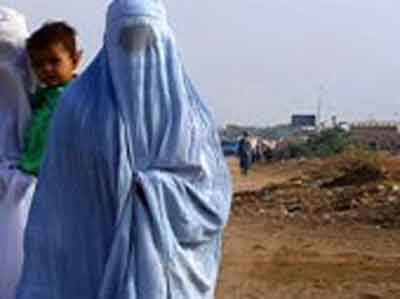 Madonna pledges support