I was down in the village one day last summer.
Actually I was down there many times as I usually go down at least once a week, but on this particular day I saw something strange. It was one of those cars with a pylon on the roof. I realised it was a Google thing.
Now it was driving through the village at a fair lick so I assumed they were on their way to photograph somewhere else. I paid little attention as I had more important things to do.
I was poking around Google Earth yesterday when I discovered they had updated it. There was my car in a its glory parked down in the village –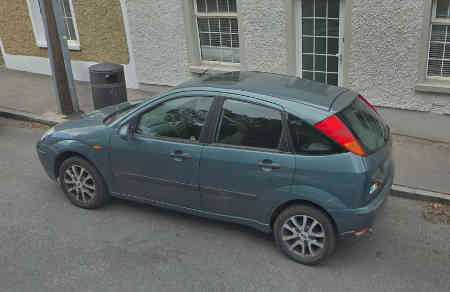 Not bad for a fifteen plus year old banger? It's older than most of the Grandkids and has seen a fair bit of Wicklow, Cork and France.
I wondered if there were any other items "of interest".
That particular day I had had to call into Doc's place to collect a prescription or something. Sure enough, poor old Penny had been captured in all her glory as she waited patiently [pun intended] outside Doc's door –
At least I had been spared the ignominy of being photographed for the world to see. But then I scrolled to the next frame –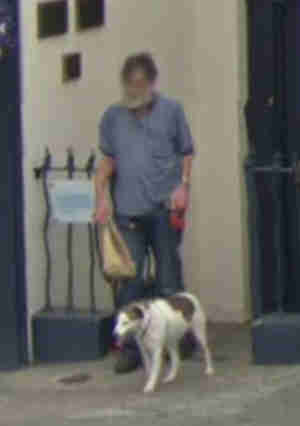 So there I am in all my glory. That was the moment I saw the car so they must have been circling the place for a while.
As photographers, they are not very good.