I can't make out what they are doing with the cigarette packs here in Ireland.
They keep changing the design, and even for a while produced tins instead of packs. Mostly they are sold in 20s, but for a while they were sold in 23 packs. And the design seems to constantly change.
Lately though I have seen more and more of the medi-porn splashed over the front and back. Is this our new "plain pack" or are they just gently easing us into the full blown model?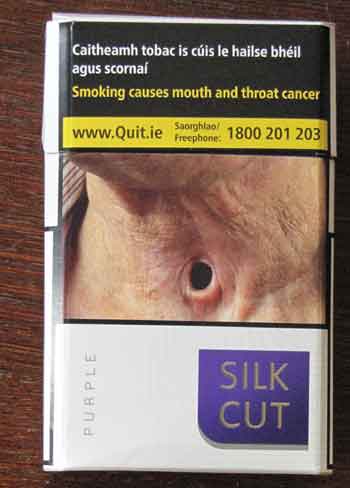 The above is a pack that has been lying around for a day or two and every time I see it I wonder what the fuck it's supposed to be. Are they seriously threatening that smokers will develop a knot-hole in their necks, which would be an ideal nest for a woodpecker or an owl?
One time I approached it from a different angle, and instantly saw what it actually is.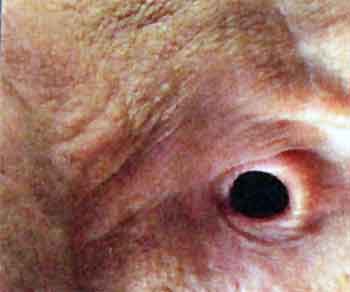 It's the Evil Eye of Tobacco Control.
Or maybe it's Donald Trump?
Nah! It's Tobacco Control. You can tell by the soulless malice – that look that could sink a thousand ships.
It's watching us….