My thoughts on a gay pigeon
I suppose there is no escaping the topic?
We have a new political party. Or so I hear anyway. In fact it was hard to miss yesterday with the meeja full of the subject.
The new party has a logo –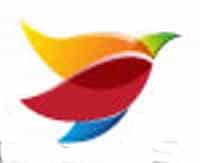 And therein lies my first concern.
The colours and shape are apparently deeply significant. I read an explanation somewhere yesterday, but I can't find it now so you'll have to take my word for it. If the logo has to be accompanied by an explanation leaflet the it frankly isn't a very good logo? As far as I am concerned it just looks like a gay pigeon.
And then there is the name – RENUA
What the fuck? It looks like a cross between a vitamin supplement and a new car brand. Maybe there is also some deep profound meaning in the word but it escapes me.
They do have a website which I suppose is something after all these months of waiting. Basically it looks like a queue for a soup kitchen but I suppose I am meant to take some other meaning from it? I had a brief skim through some of their aspirations which I suppose are laudable enough, but then it's easy to write any old shite [as I should know. Heh!]. As websites go it's pretty crap. It has loads of invitations to send them ideas or to get schedules of meetings and the like but no links which is a tad short sighted. They seem to be a little afraid of links because the entire site is just one page. However, they used WordPress which I suppose is something.
They also have a Farcebook site. This is considerably more informative than their main site but then they didn't write it. Well worth a visit.
I won't mention poor old Terrence Flanagan's car crash radio interview. The poor bastard has suffered enough over it and I doubt if he will ever consider it his finest hour [or even his finest three and a half minutes for that matter]. If you want to feel sympathy for him, then have a listen.
Having witnessed the whole launch from the sidelines, I am left with an overriding impression that they are a team from The Apprentice, frantically trying to cobble things together in one night before the dreaded meeting in the board room.
They're fired.