There is something very strange going on here at the Manor.
When I got home from the holiday back in June, there was a hole in the lawn.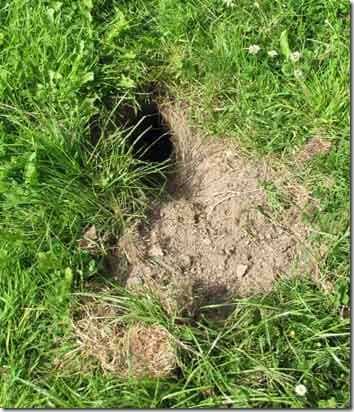 It was about three inches in diameter and went down at an angle for about three feet.
I never discovered what dug it and I just filled it up and let the grass grow back.
Now there are holes inside the house.
Back in the Sixties, we added an extension onto the back of the original house. The latter is built with granite and is quite colourful and decorative, so we left a patch of the stone as a feature. So it's an outside wall on the inside, if you know what I mean?
There are now three holes in it.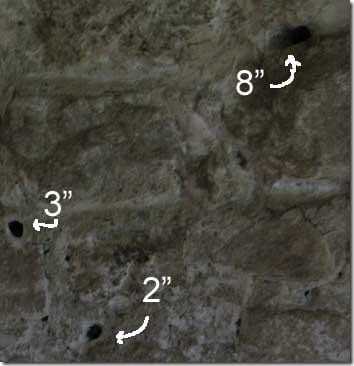 They are very neat holes, almost perfectly circular, about half an inch in diameter and go in quite a way. I measured their depths using a thin stick, so if they go around a corner they may be even deeper still. There is no dust on the floor underneath which adds to the puzzle.
The hole in the lawn was obviously dug by some animal. It was too small for a rabbit [and apart from the odd pet, there aren't any rabbits around here] and I have never seen any animal around that would fit the bill, but there is a logical explanation there.
But the holes in the solid granite wall?
Is there such a thing as a Granite Worm?
Have I been banging spikes into the wall in my sleep, pulling them out and then clearing up the mess? All without waking up?
Or is the house just gradually dissolving?
Life is full of mysteries.