The postman delivered a parcel a wee while ago.
I really should have mentioned it before and it is rather remiss , nay churlish of me that I didn't.
You see, the parcel contained a lovely t-shirt from those nice people at HairyBaby.com as a thanks for mentioning them, even if the mention was a little dubious and offbeat.
This is what arrived –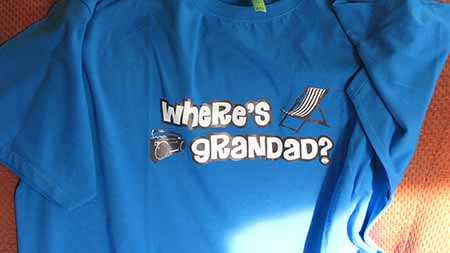 A problem then arose, as Herself promptly swiped it and she won't let me have it back. She wears it all the time now and I don't know if she's genuinely lost me or whether it's just wishful thinking.
I suppose the only answer is for me to order a shirt of my own.
I would have to gently modify it ever so slightly though –
Wouldn't we make a handsome couple walking through the village side by side?
Anyhows, a somewhat belated thanks to HairyBaby!