Writer's block is like driving a Porche flat out down a motorway, when suddenly the engine seizes, and you are left there wondering if your precious car is ever going to shift again.
I have been there, but I'm not there now.
I'm still driving flat out down that motorway.
My problem is that I am driving a clapped out old banger, and I ain't going very fast.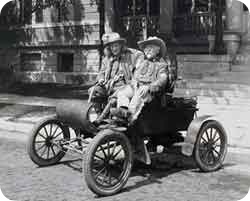 What is worse, I seem to be on a ring road, and am just going around in circles.
This site has been going for nearly two and a half years now.  If it were a child, it would be learning to talk on its own.
I don't know about you, but I think I need a new car and a new road to drive on.  The scenery at the moment is a bit dull and uninspiring, and I would like to see some fresh horizons.
What this site needs is a proper destination, but then they do say that it is better to travel than to arrive?  I just don't know.  I sometimes think it's boring.  You sometimes think it's boring.  Don't deny it because I know you are leaving in your thousands.  Sometimes, my journey comes across something exciting and we all have a laugh for a day or two, but I think it is in danger of becoming repetitive?
I know this site will never become the Huffington Post, because life is quiet here in the mountains.  Washington, it isn't.  I could write about the first sighting of a bumble bee in Summer, or how Pullit is recycling his slops again for the tourists down in the pub, but you'd soon get bored with that.
Maybe I need to start a regular column?
Someone in the mists of time suggested and Agony Aunt type thing?  An Agony Grandad?  It doesn't have a very good ring to it?
Personally, I'm quite happy pouring out the same old shite, day after day.  It keeps me out of mischief [for ten minutes, anyway] but I need a little spark from time to time. 
Over to you.
Any ideas for a little regular spot?