Global Warming is a load of Hot Air
I watched a programme last Wednesday.
It was a documentary about Global Warming.
Yes. I know you are all sick to the teeth of the subject. I know you are all doing your bit by switching off lights and driving less and cancelling jet flights [but I bet you're not!].
This program was an eye opener.
Global Warming is not man made. It has nothing to do with carbon dioxide. It has nothing to do with industry. It is entirely natural and normal. We can do nothing about it.
Before going any further….
It is over an hour long, but it will change your mind. Unless you have been totally brainwashed, of course.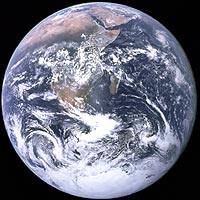 I know this sounds politically incorrect, but we have be fed a load of bullsh*t going back to the Thatcher era. Governments, scientists and journalists are propagating the idea for their own ends.
We see the Sun as being a little white ball in the sky, 93 million miles away. Wrong. That little white ball is only the visible part of the sun. It is much much more. It is x-rays, and particles and solar wind. In fact, technically, we are inside the Sun, as it's sphere of influence extends way beyond us. It affects every aspect of human existence. It is infinitely more powerful than anything that we can do as mere mortals.
Scientists have produced graphs that show a close relationship between 'Global Warming' and CO2 levels. But scientists have also produced graphs that show an exact relationship between 'Global Warming' and Sun activity. And what's more the latter graphs show an exact relationship going back thousands of years.
The Earth is warming. But it has been a lot warmer in the past few thousand years. Long before there was any pollution.
The whole thing is cause by a natural variation in Sun activity, which has been going on for millions of years. And there is nothing we can do about it.
So why do the governments, the scientists and the journalists insist that there is 'Global Warming'?
Governments like the idea, because they can use it to get the popular vote. It is politically correct. But also it is a very nice argument in favour of Nuclear Power. They can also use it as an excuse to keep the Third World from developing and becoming a threat, economically.
Scientists like it because they can get funding. If a laboratory looks for government funding for a project "examining the socio-economic effects of nose picking" they won't get a red cent. But if a laboratory looks for government funding for a project "examining the socio-economic effects of nose picking and it's impact on global warming" they are virtually given a blank cheque.
Journalists like it because it is popular news. They are effectively driving the whole issue. It is no longer news to say that sea level will rise by 5cm, so they start warning about levels rising by 5m. Much more newsworthy, and scary. And there is a whole new breed of eco-journalists whose job depends on our fears.
And they all produce fancy mathematical models to scare us and predict catastrophe in the near future. But those models are based on incorrect data.
There is a link to the programme here.
Take a look. It is an eye-opener