Charles Haughey – A fine upstanding man
I would like to propose a monument to the late Charles J Haughey.
This monument should consist of something that is quintessentially Irish.
What better than a round tower? That symbol of steadfast resistance in the face of opposition?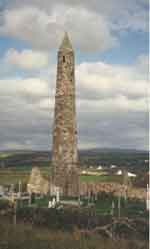 I would propose that the ideal location would be Inis Tuaisceart, the northernmost of the Blasket group.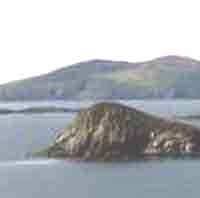 We all know how dear the islands were to Charles Haughey, and I think he would appreciate the symbolism.
The tower itself would be a proud monument to all that he did to the Irish Nation.
Seen from the Dingle Peninsula, the monument would forever remind us of Charles Haughey and all he stood for.
In addition, this island is locally know an "An Fear Marbh". I would suggest that it be renamed "An Fear Sásta"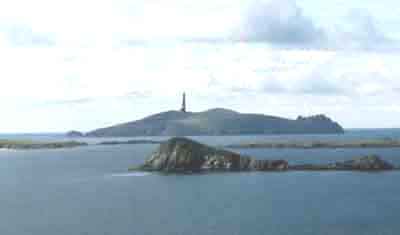 I would like to thank Donncha O Caoimh for the inspiration for this great idea, which came from his site Holy Shmoly and in paticular his post which links to the inspirational photograph.