I'm not that ugly after all
I was browsing around and came across a nice toy on the Net. It is a site that scans your portrait and then finds people who look like you, based on facial features. It measures up your facial features and then finds people with the same measurements. It's called MyHeritage.com and it's supposed to help you find lost relations. But it's fun.
Of course, I had to have a go.
Being a modest chap, I don't have many photos of myself lying around, but I did find one.
It was a photo of me some years ago, at my retirement do. I was photographed in the middle of a speech saying how sorry I was to leave, and how much I was going to miss everyone, and how sad I was to be going.
But that's all beside the point.
I ran the photo through the website. It found my identical twin.
My God, I never realised I was so young and striking under all that hair!!
I'm in love with myself! I am damn good looking. Look at those eyes! I always knew I was a looker but…………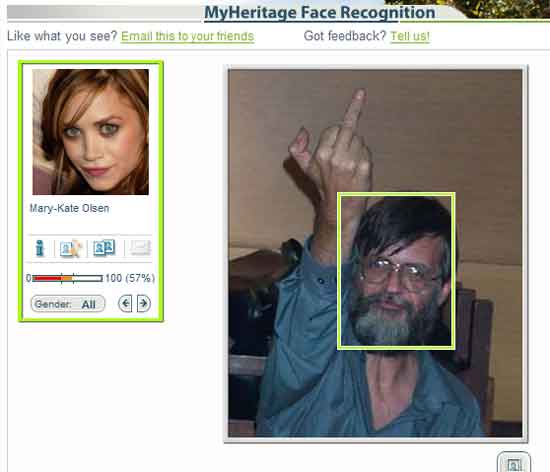 I'm off now to shave the beard off and get contact lenses.
Then I'm off for a dirty weekend with myself.