In memory of a true friend
It doesn't feel like a year.
In some ways it seems a lot longer but on other bad days the events of this day last year are still painfully vivid.
It was on this day last year that I had to bring our Sandy on her last journey to the vet, and the memories of that journey are still enough to moisten an eye.
I have written about Sandy so many times in the past, and in fact the little eulogy I wrote last year was the longest piece I have ever written. Also the judges at the Blog Awards Ireland were kind enough to vote it "Blog Post of the Year".
Penny has been with us now for the last eleven months. She slotted into our routines straight away and managed to almost fill the void left by Sandy.
Sandy was not only very intelligent, she was also very empathetic and caring. If one of us was feeling a bit low she would sense it and come over and offer a quiet paw in sympathy. She would refuse to sleep in our bedroom and would insist on sleeping just outside the bedroom door on the hard floor, even though she had a choice of comfortable furniture. It was her duty to mind us, and mind us she did.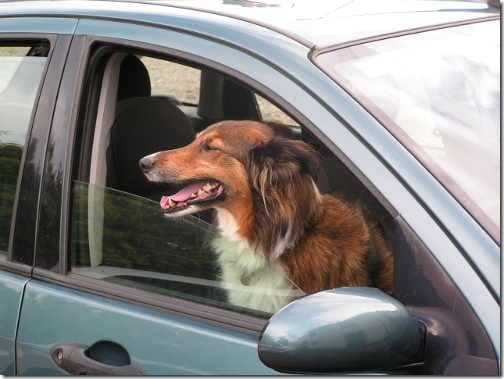 Sandy in the driving seat
Where Sandy was like a big sister, Penny is the child. She always has one eye open for a bit of mischief. She loves nothing more than a game and has a great knack of making us laugh. It is almost impossible to be depressed with Penny around.
We have a full house at the moment as we are minding Cola for the day. Cola is our K8's new dog as Woodja also passed on.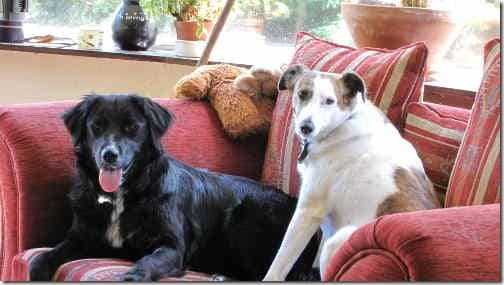 Cola and Penny
Woodja and Sandy are now side by side in a quiet corner of the garden in the dappled shade of a Silver Spruce.
Rest in peace, Friends.