I wasn't going to write anything today.
In fact, I wasn't going to do anything today.
But I started messing with old photographs and came across one I quite like.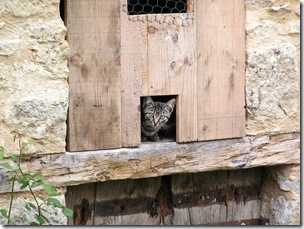 Click to embiggen.
I took it in France last year where our gite was regularly invaded by a rather inquisitive kitten.
I caught that shot as he was exploring an out house.